Torus Teens Blog
---
Volunteer To Make An Impact
Aug. 30, 2017, 2:39 p.m.
I believe volunteering is much easier when you are younger because you don't care as much about earning money. As I grow up and receive opportunities to volunteer, I often question what I'm getting out of it?
The first time I volunteered was for Assemblyman William Colton. We picked up garbage along the sidewalks and alerted stores to clean up their storefronts. It was fun even though we weren't picking up what we were suppose to. (We picked up a bunch of leaves and called it a day.)
Later on, I got the opportunity to volunteer for my cousin's daycare. The reason I accepted? I needed volunteer hours for high school. Even though I believed I was overworked (I was a volunteer, I could've come on my own hours!), it was a learning experience. I was with fourth graders for eight hours a day, teaching them, preparing meals for them and learning from them. The bonds I created with each student in the class is something I always remember when I'm working with children. The experience pushed me to be a good role model, dress modestly, not to curse and always encourage the kids to do better. I didn't know the impact that I had on them until they asked me if I was coming back during the school year to help. It was very rewarding to see that I had impacted someone's life by just being in it everyday.
As a part of my school's National Honor Society, I was required to volunteer for school events. A part of me loves running around the school setting up for Homecoming, Parent Teacher Conferences and other major events. At times it was mundane, but I got to bond with other members in NHS over our "struggle". I also loved staying in school after hours. Since our school was so big, I felt like Harry Potter finding new passageways and rooms I had never known about.
Since I've transitioned to college, I am still actively volunteering, partly because my school requires us to give back ten hours each year. I've done various activities from helping out at food festivals to food drives to reading children stories and giving them feedback. As a people person, I love volunteering for things that require interaction.
I also love being behind the scenes and running around making sure everything is perfect. Perhaps that's why I love being on executive boards of clubs. People only see the outcome, but there's so much more work done to create the outcome that they don't see, and that fascinates me. When you are on a board, no one really thanks you, but seeing your members having fun is the best reward.
Volunteers are what makes events happen and they don't get enough recognition for that! Next time you're at an event, thank the people helping out, most of the time they're taking time out of their day to help make the event successful.
-Jessica
Tags: Passion, Interest, volunteer
---
Coding: A Whole New World
July 31, 2017, 4:22 p.m.
When you think of computer science, do you imagine a classroom where 95% of the students are male?
What if I told you that women were the first programmers? Would you believe me?
This was the first thing that I learned when I stepped into Cornell Tech's WITNY (Women in Technology and Entrepreneurship in New York) pilot program last summer. Along with myself, there were 29 other motivated young women ready to learn about design thinking and JavaScript.
We were first prompted with a problem: we needed to improve Verizon's in-store experience for customers. With the help of Verizon developers, who were gracious enough to volunteer their time to help us design a prototype, we were able to present an app solution to Verizon executives. The Verizon developers were very helpful in explaining Swift concepts, which is the language Apple uses for their apps.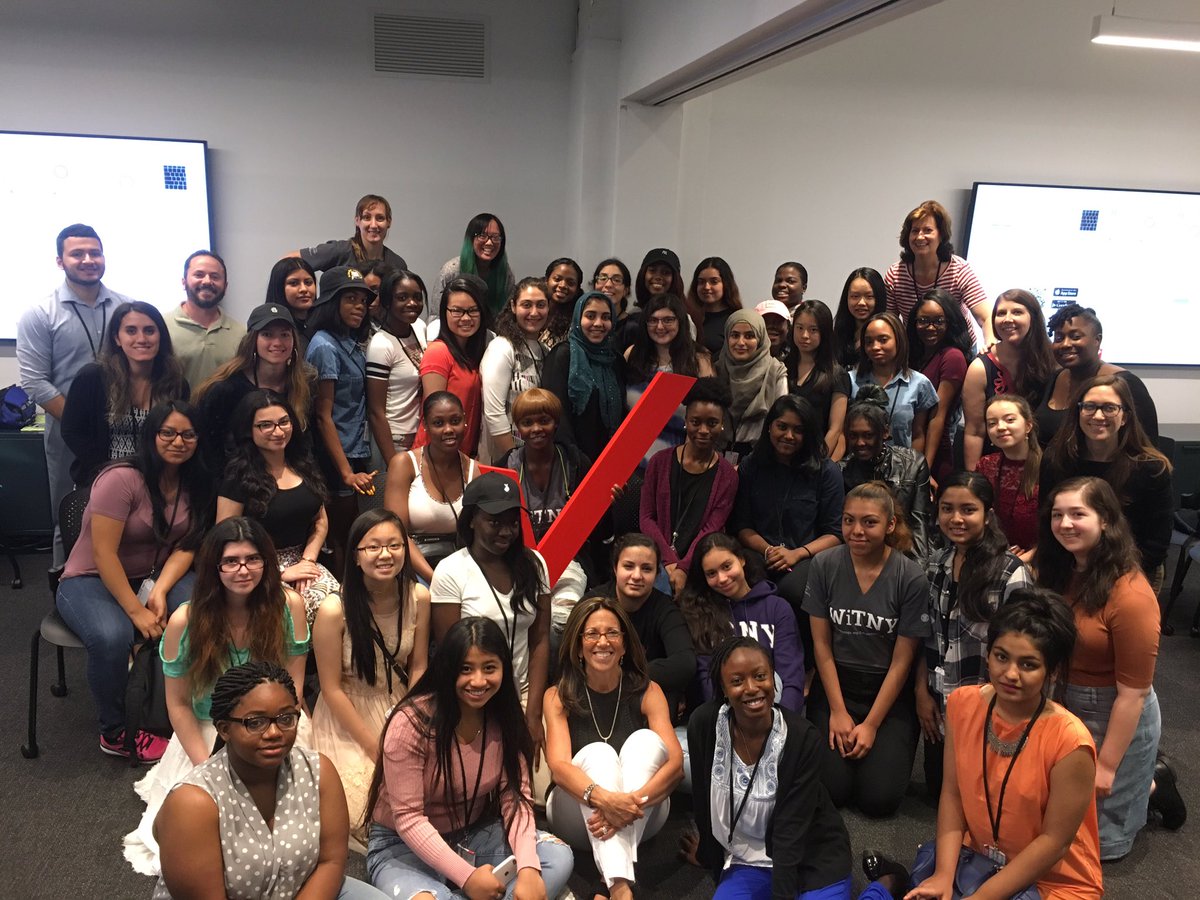 This was not the first time I was exposed to computer science, and it wouldn't be my last. I learned HTML briefly while in middle school. HTML is the language for designing websites and webpages. Although I barely remember the lessons and assignments, I was fascinated by how websites were designed. I didn't know that you had to write things on the computer to produce what you see on the screen. It was a whole new world. I remember a particularly challenging assignment, which was to design a website about yourself using HTML. My friend made the most aesthetically pleasing website...I was left in awe of what we have the ability to create.
I didn't get much exposure to coding after that, but senior year of highschool I applied for and got into a program called CodeNow. CodeNow's mission is to get high schoolers to learn more about coding, even if they've never done it before. I was able to expand my knowledge and create simple games like rock, paper, scissor. CodeNow also taught me Ruby, a language usually used for games. I struggled at times and got frustrated when the code wouldn't run, but it was rewarding to see the final product. After that session, I was invited back to learn Swift, which WiTNY helped me learn a little bit about before heading in.
I wouldn't call myself an expert in any of the languages I learned, but I would like to think I have the ability to read code and understand what's going on. I'm a business and communications major and I really wanted to minor in computer science, but I realized there are so many resources out there, I don't need to pay money to learn. If you have motivation and commitment, you can teach yourself using online resources.
I never thought I would end up pursuing computer science as a hobby, but I feel like I have an obligation to my community to keep learning. Somewhere between the first women programmers and now, the gender dominance switched. I've been to enough panels to know that there are many jobs available to women who have computer science skills.
I also believe coding is a valuable skill to learn. There are hardships to coding, especially when the code doesn't run or, for me, when you can't carry out the vision of what it looks like in your head. But the end product is rewarding - people get to interact with your products, and you're essentially changing pieces of the world with your code. The computer science industry isn't going anywhere soon, especially since new technology is being built all the time. It's time to get on board and see what you're missing out on!
-Jessica
Tags: Passion, Interest, coding
---
How a Young Kid Fell in Love with a Game
April 19, 2017, 10:48 p.m.
Finding your passion can feel impossible at times. I mean, a passion is something that you love to the point that you don't ever get bored of it and a lot of people don't quite know what that is for them. The thing that everybody needs to understand is that you don't need to know what your passion is by a certain time; you just have to continue to try new things and put yourself out there until you've found it.
Personally, I found my passion pretty early on. Over a decade later, I can still remember falling in love with baseball by watching David Wright clobber balls at the 2006 Home Run Derby. The next day, in Hollywood fashion, Wright sent another homer over the wall in the All-Star game and I was hooked. Unfortunately, the Mets' devastating loss in the championship that same year will probably be engrained in my memory for the rest of my life, but those things happened when I was 8 years old and I still vividly remember them to this day. Whether I was captivated by David Wright's mammoth homers or feeling like I got my soul ripped out of my chest while watching the Mets lose the biggest game of the year, I knew that I'd found my passion: Sports, and more specifically baseball (and, as I'd find later, football as well). But, that's the thing, a passion makes you feel something that very few other things – if any – can make you feel. Once you've found that thing that makes your blood pump and excites you just from thinking about it, there's no question. You know you're passionate about it.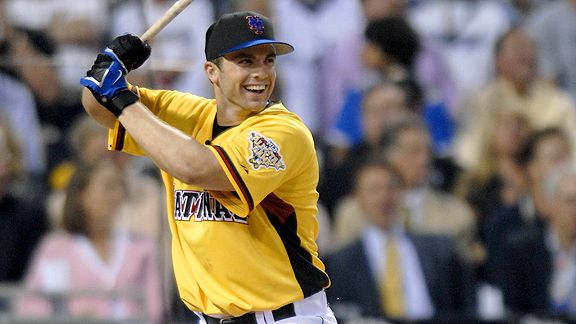 That being said, the most vital thing to do is put yourself out there, because I also remember being 6 years old and asking my Dad if I could turn off the Jets game so I could play my GameCube. At the time, I didn't care who scored a touchdown and had no idea that David Wright even existed, I just wanted to play Super Smash Bros. and call it a day, but eventually I started going to games with my Dad and actually paid attention to what was going on. Since then, I've never looked back. Honestly, I could play baseball and football all day and night and be the happiest kid in the world. Admittedly, that's why I find myself counting down the days for winter to turn to spring every year. For most people, spring means warmer weather and flowers, but for me spring is baseball season.
That's a passion – my passion – and there's no question in my mind, because I could spend hours reading stats and articles on the Mets' next move and feel like it's only been a few minutes. To me, there's something so intense about the matchup between a pitcher and a batter, almost like a duel, because one has to lose and one has to come out on top – and they decide which is which. Truthfully, I think it's that competition and incessant desire to improve yourself so that you can come out on top that makes me love baseball – and sports in general – so much. As the saying goes, time flies when you're having fun and that's exactly what your passion should be for you. Find that thing that makes hours feel like minutes.
– Devin
Tags: Baseball, Memories, Passion, Sports, Mets, Kid, Interest
---